Doming stickers, also known as globe stickers, are frequently used products for branding and labelling purposes in many various branches. It is all about the combination of two important features – eye-catching look and durability. The doming resin creates the 3D effect enriched with light blicks, and it additionally fully protects printings and self-adhesive foil surface against UV, weather conditions or even sea water.
Doming texts are nothing else than a set of at least a couple of separate and cut out of foil stickers shaped into letters and covered with doming. The complex shapes of letters (especially in comparison to most common rectangular or circular standard doming stickers) creates even more flashes and light effects, adding to the eye-catching feature.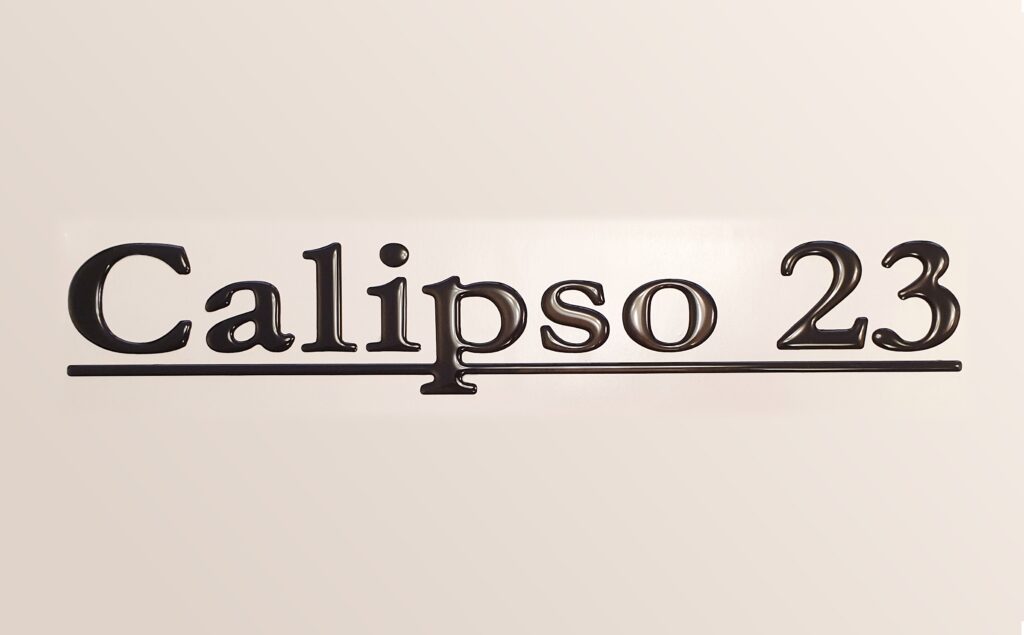 It is also worth mentioning about foils with different visual effects such as mirror-like, carbon, pearl, reflective or brushed-metal to name a few. These foils combined with doming resin gives huge range of options for embellishing the product doming stickers are mounted on. This decorative function that doming texts offers is of significant value for boat and yachts producers who seek for durable and impressive branding of their high-end products.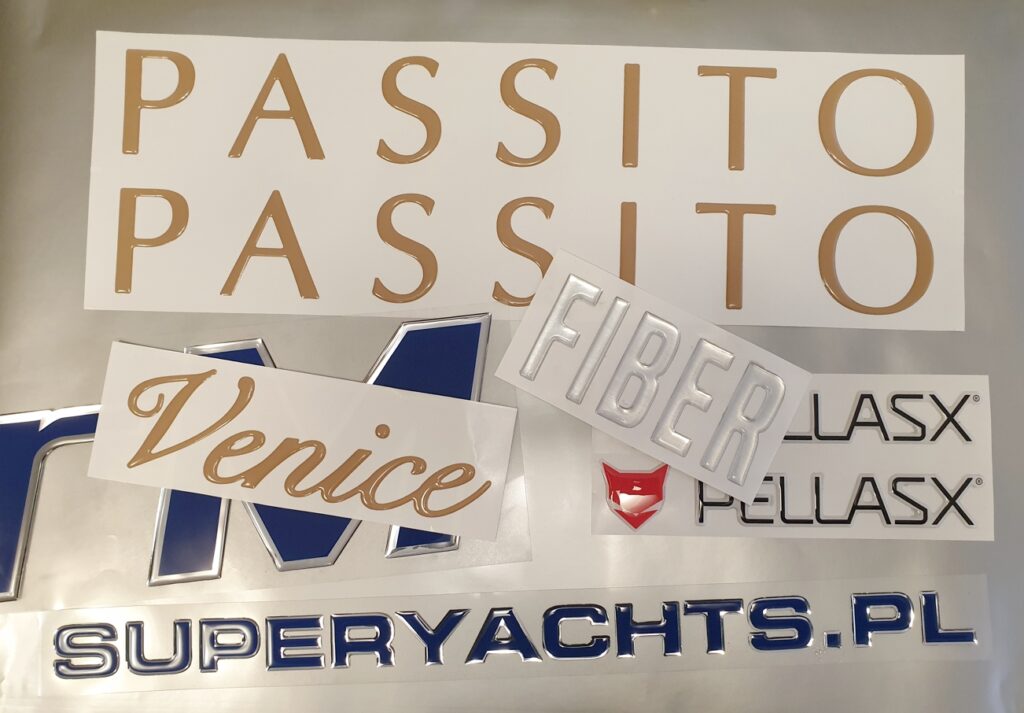 If you are looking for 3D doming texts and you would like to receive an offer, do not hesitate to contact our sales department!