Frames for licence plates have for a long time now been a common product both on the Polish and the European market. A frame not only makes it easier for the user to mount a number plate on the car but also can be a cheap and efficient advertising medium. UNITAL was a pioneer in sales of frames on the Polish market, and currently is among the leaders of the producers in Poland and Europe.
Our frames are produced of high-impact polystyrene or of polypropylene. Experience and constant improvement of the production process enable Unital to offer high quality products at reasonable prices.
Standard frame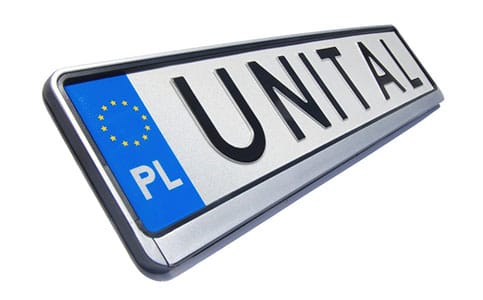 DUO-FLEX frame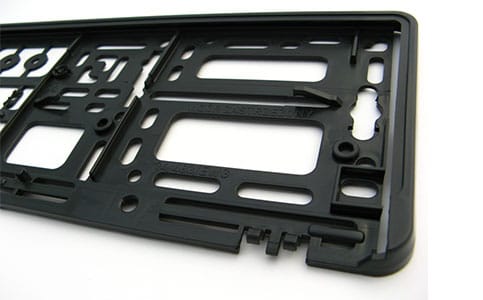 Frames with printings (UV screen printing)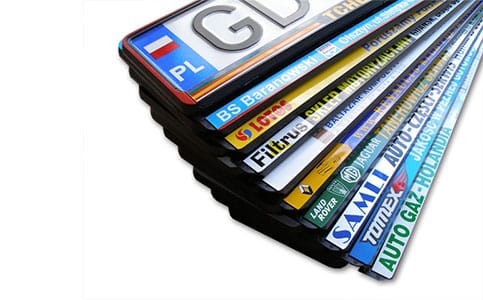 Frames with printings (digital printing)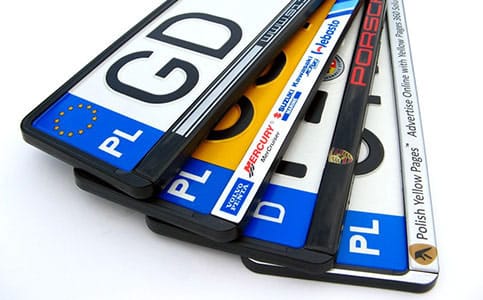 3D domed frames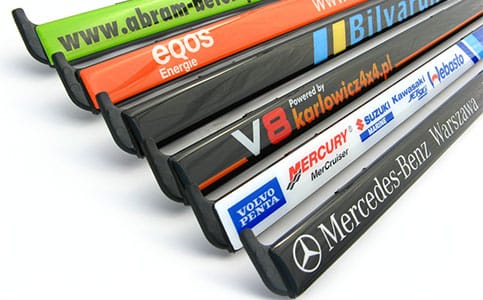 Black and silver outline frames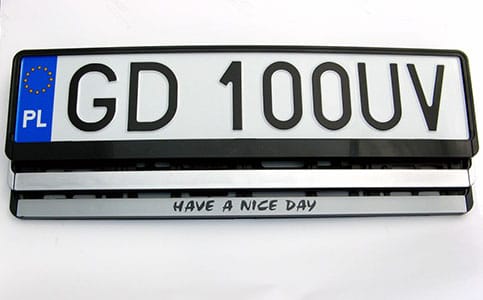 Tuning frames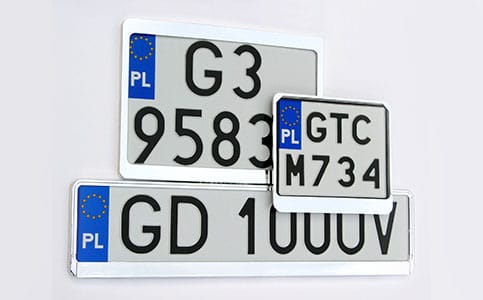 Frames with engraved texts or logotypes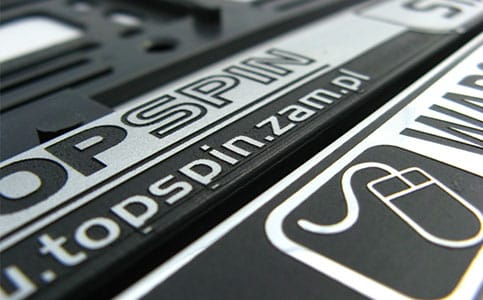 UNITAL frames can easily be installed. After fixing the frame with screws into its place, all you need to do is to insert the plate into the frame and secure it with a batten lock. Their construction is compatible with almost all of the European car makes.
This way of installation of plates gives You following advantages:
there is no need to make any holes in the licence plate;
an easy, comfortable and secure system of attaching the licence plate to the frame prevents the licence plate from falling out or being easily stolen;
licence plate gains a more attractive and modern look.